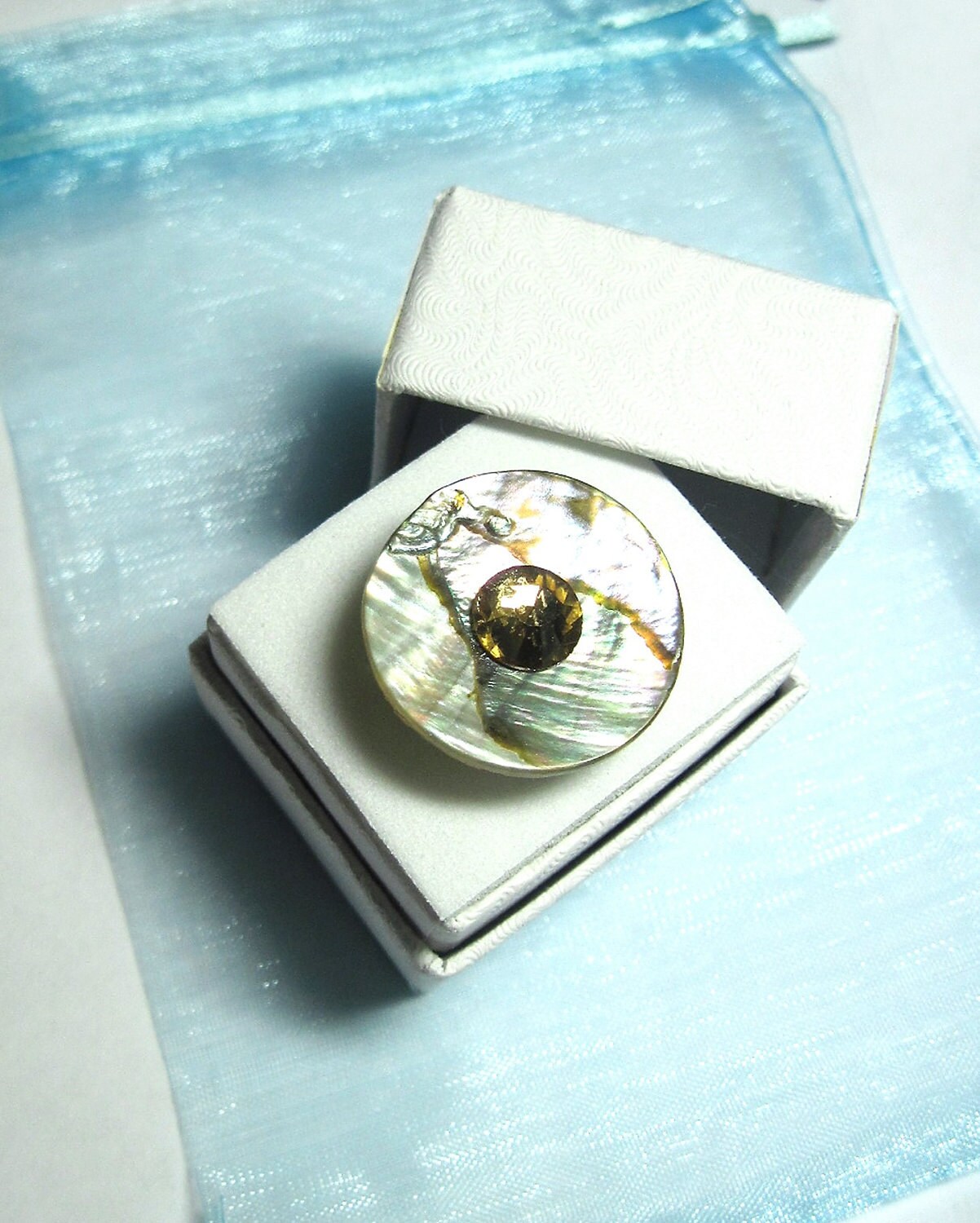 Jewelry Ring Button Abalone Shell, Iridescent Abalone Shell Button With Crystal Topaz Cabochon , Adjustable Band, SUMMER SEA And SHORE.
Keep a little bit of summer sea and shore with you all year long. This cheerful ring is sparkling and iridescent as only abalone shell and crystal can be!
Your ring will be placed in a white ring box and set into a pretty organza bag. All wrapped and read...
Click Here to Visit My Etsy Shop!