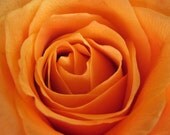 Photograph apricot rose, "Passionate Fascination." I just read that apricot roses symbolize passion and fascination so I decided to combine the two for a title for this magnificent beauty.
My grandson, Owen, picked these out for me with his grandpa. After I put them in the vase, I knew I had to take at least a dozen photos. The soft monochromatic orange values range from peach to apricot to an a...
Click Here to Visit My Etsy Shop!