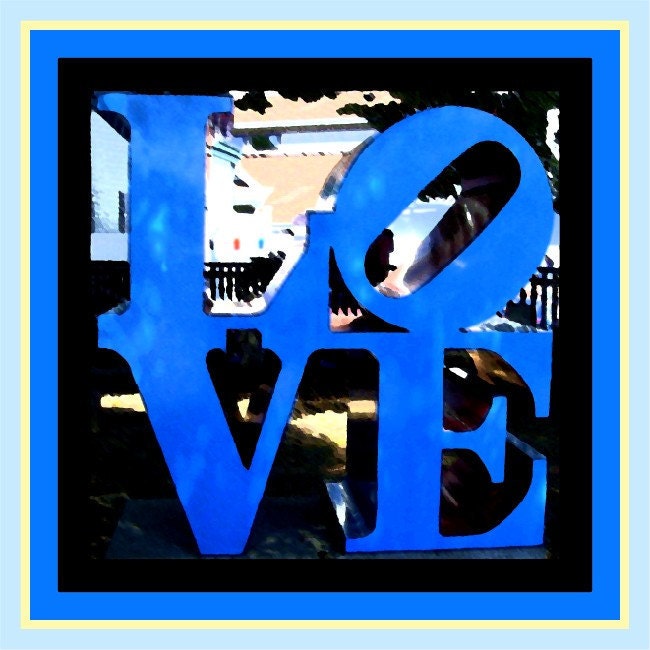 Photograph LOVE WORD SCULPTURE By Robert Indiana,, Maine, The Way Love Should Be, Fine Art Photography. This blue LOVE sculpture by Robert Indiana was on display in town during the summer of 2009 while the Farnsworth Art Museum hosted: Robert Indiana and the Star of Hope.
Having experienced all the art movements of the 1960's while in college, I made sure that we visited Rockland, Maine when Robert...
Click Here to Visit My Etsy Shop!
To learn more about LOVE and Robert Indiana visit:
http://www.roadsidegalore.com/2010/02/public-art-robert-indiana-love-rockland-maine/